When we think of emotional trauma, many of us think of extreme experiences such as war, rape, torture or witnessing a shooting. But difficult events that most of us experience in our lifetime such as a divorce, illness, accident, loss, or a frightening experience can also be very traumatic.
Unlike when we get a cut and our body naturally heals, the brain usually does not heal from emotional trauma on its own. Unresolved emotional trauma often leads to emotional issues such as anxiety, fear, or depression as well as unwanted habits and addictions.
One method to heal trauma is Eye Movement Desensitization and Reprocessing (EMDR). This is an integrative psychotherapy approach that has been proven effective for the treatment of trauma. It is believed that EMDR works by permitting the traumatic memories to be accessed and then processed both emotionally and cognitively, which allows for new insights and resolution.
Another helpful method is hypnotherapy. Hypnosis works by helping you to access the subconscious mind, where challenging thoughts, feelings and memories that may be hidden from the conscious mind. The goal is to re-think these past experiences and situations so you positively change the way you think, feel and behave. Hypnotherapy has been shown to be very effective for healing emotional issues as well as overcoming habits and addictions.
Join us on Tuesday, April 16 at 6:00 p.m. to hear from Stephanie and Valerie about how EMDR and hypnotherapy work for healing trauma.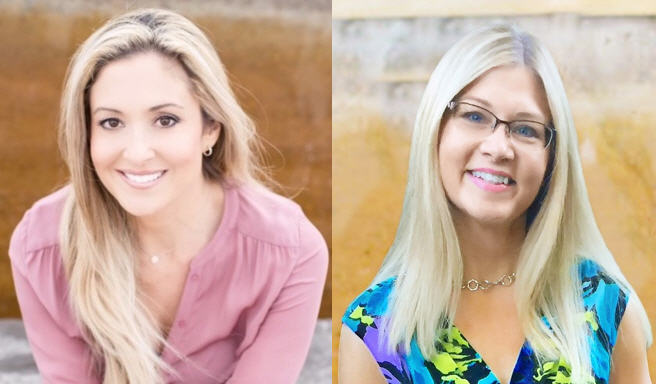 Stephanie Levitt, MA, LPC, NCC, is the founder of Pathways Counseling Services, a Scottsdale counseling practice. She is trained and certified in Eye Movement Desensitization and Reprocessing (EMDR).
Valerie Dawson, LCSW, CHt is a psychotherapist with advanced training in hypnotherapy. Both Stephanie and Valerie have extensive experience working with individuals, couples, groups, and families with a variety of emotional and behavioral challenges.
These are the videos from the evening presentations at TraVek:
Stephanie Levitt: EMDR
Valerie Dawson, Hypnotherapy
To see the video from last month's TraVek Community Outreach about Strategies to Prevent Alzheimer's, Parkinson's and Other Neurodegenerative Diseases, CLICK HERE.