Home
»
About Us
»
Events
»
Community Outreach 3/19: Strategies to Prevent Alzheimer's, Parkinson's and Other Neurodegenerative Diseases
Community Outreach 3/19: Strategies to Prevent Alzheimer's, Parkinson's and Other Neurodegenerative Diseases
-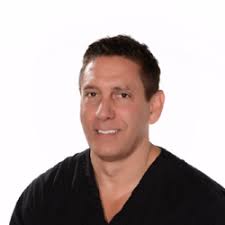 Dr. Burdorf, a Scottsdale Chiropractic Neurologist, graduated from Northwestern College of Chiropractic in 1987. He has diplomate status with the American Chiropractic Neurology Board and is a member in good standing with the ACA council of neurology since 1995. He is one of only Seven Board-Certified Chiropractic Neurologists in Arizona.
Dr. Burdorf deals with very complex neurological issues, and is a person patients go to after they have been dealing with their situations for sometimes many months or even years and have been unable to find help elsewhere. He specializes in complex pain & injury conditions for those seeking alternatives to medications & surgery. His treatments include not only in-office treatment, but also a treatment plan including specific exercises to be done at home. Success in healing requires a commitment from the patient.
Join us on Tuesday, March 19 at 6:30 p.m. for a very informative and interactive session where Dr. Burdorf explains and shows some strategies used to prevent Alzheimer's, Parkinson's and other neurodegenerative diseases.
Follow Up...Here's the video that was recorded at this evening's seminar: