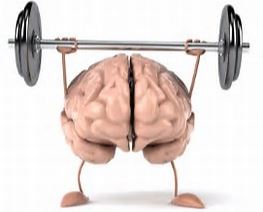 When we talk about brain health, it includes a combination of several critical brain functions, including memory, judgment, language, intuition and the ability to learn. The whole process of learning, or acquiring knowledge and understanding through thought, experience, and the senses is dependent upon neurons in the human brain communicating with each other through synaptic connections.
Age, genetics, diet, exercise, and environment affect how efficiently those neurons communicate with each other, and thus affects the overall health of the brain. And the overall health of your brain affects the overall health of your body! It's all connected.
Individuals who desire improvement in focus and motivation often look for formulas that target cognitive health, and these often contain ingredients that promote brain stimulation.
Come learn with Dr. Burdorf, a Scottsdale Chiropractic neurologist, as he explains more about steps we can take. Dr. Burdorf always has a fun and interactive way to present, and the information you leave with will be something you can put to use right away. To know more about Dr. Burdorf, click here.
Please join us Tuesday, October 16 at 6:00.This is a FREE event, but if you plan to come, please register.

Updated: Here's the video from this evening's presentation:

To see more videos from Dr. Burdorf's Brain Health Presentations, click here.